What's the key to kicking off the summer right? Seeking and achieving extreme comfort. Let's face it … the next month is your down time, so use it wisely to prep yourself physically and mentally for the onslaught of responsibilities ahead.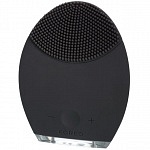 FOREO Luna for Men ($169)
Start with your face. This device which looks a bit unmentionable is well worth a mention. Using your favorite cleanser and this pulsating tool, deep clean your mug in just one minute, for a closer, smoother shave. Got another minute? A post shaving application promises anti-aging effects. For extra fun, it glows – and so will you.
Pengallan Slim Fit Boxers ($60)
Everyone wants in on the undies game these days, and while lots of styles look amazing on an impossibly chiseled model, they don't always ensure that region of your body is awash in pleasure. Enter Pengallan. Elegantly cut for ultimate range of motion and no ride-up, this high-end boxer is about as close to bespoke as you're gonna get. If you are rich, you may as well feel it.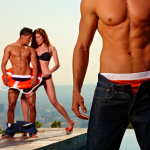 wood underwear  ($20-28)
Boxers are probably not your best bet when you gotta keep your boys stable, but, as their web site points out, wood is good. Plush against the skin (a la lenzing modal), a non-binding waistband and wicking properties bring the comfort. And, there's comfort in knowing the are seriously sexy.
Anchors Hair Company Teddy Boy Slick, Matte and Original ($12-20)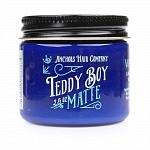 Handcrafted by a former U.S. Army Paratrooper (and punk rocker) turned hair stylist, the Teddy Boy line of hair styling products is said to be made from the "tears of eagles." Comforting? Maybe. Truth is these concoctions soar. Marked by Anchor's Poly-Lock Technology (a mixture of natural waxes and carrier oils) and free of anything that will make you cry, your hair will thank you.